MOTOR SPORT NEWS: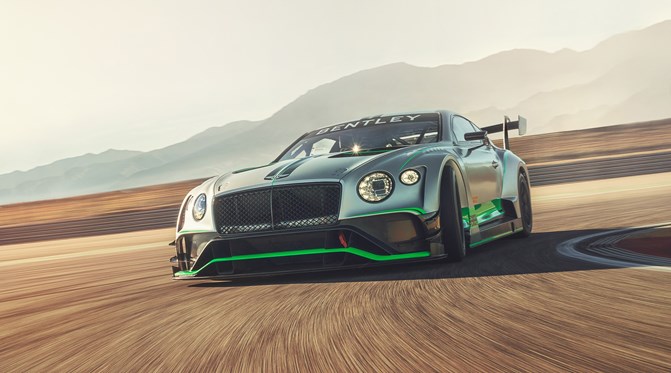 BENTLEY RACES INTO CENTENARY YEAR AT BATHURST
Bathurst 12 Hour kicks off Bentley's 2019 race season
Bentley Motorsport's fifth year in Australian endurance race
Continental GT3 ready to deliver on potential in Centenary year
29 January 2019, Crewe – Bentley Motorsport embarks on a landmark racing campaign as the world's most sought-after luxury car brand when it competes in the season-opening Bathurst 12 Hour for the fifth time. READ MORE
The New Porsche 935: When is a race car art? When it breaks boundaries on the race track? When it features breathtaking design? When it is a symbol for a 70-year-old dream? Most likely a bit of everything. Most certainly, when sheer fascination makes it the main exhibit of your very own exposition. The new Porsche 935.
The race car's technology for clubsport events and private trainings on racetracks is based on the 911 GT2 RS high-performance sports car. The spectacular aerodynamics is a completely new development and pays tribute to the Porsche 935/78 Le Mans race car, which fans dubbed "Moby Dick" due to its elongated shape, massive fairings and white base colour.
BODY
Lightweight hybrid aluminium-steel chassis design
CFRP bodywork incl. rear side window panels
CFRP rear wing adopted from the 911 GT3 R
Fully integrated roll-cage (FIA Art. 277)
CFRP roof with roof hatch (FIA Art. 277)
115l FT3 fuel cell in the front section
Three on-board air jacks
Recaro® race bucket seat with longitudinaladjustment and individual padding system(FIA 8862-2009)
Six-point safety harness for use with HANS®